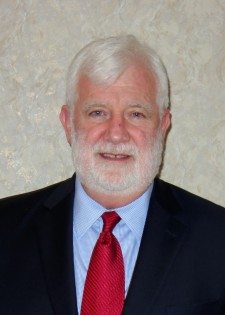 Acclaimed Estate Planning and Administration Counsel Terry L. Rees Joins Firm as Of Counsel adding 42 years of Experience to the Firm
Kansas City, Missouri, March 24, 2017 (Newswire.com) - The Law Office of Will M. Helixon announced today that they have expanded the legal services provided by the Business Affairs Section of the firm to include Estate Planning and Trust Administration. These services include developing estate plans that efficiently transfer assets to minimize tax consequences whenever possible.
Jon Stanfield, Partner in charge of the Business Affairs Section, is excited to add this new service to the firm's portfolio. "We currently offer legal services, including regulatory guidance and defending FINRA and enforcement actions for broker dealers and their registered representatives. Adding Mr. Rees to our firm enables us to provide registered representatives and financial advisors an additional level of service with estate planning and trust administration."
"The firm is always looking to improve the quality of legal services to those who have served or continue to serve our Nation. This addition helps us achieve that constant goal."

Will M. Helixon, Founder, Law Office of Will M. Helixon
Mr. Rees, a former member of the Kansas Army National Guard from 1972-1978, joins a firm that combined has over 60-years of active duty as U.S. Army Judge Advocates. In addition to Jon, Mr. Rees joins Will M. Helixon (the firm's founder), Ted Houdek (senior litigation counsel), and Tom Hurley (administrative law "of counsel"), all former judge advocates.
"We are pleased to bring Mr. Rees to our practice. His extensive background as a private practice estate planner and as a bank trust administrator gives our firm the ability to offer all the client services provided by military attorneys in their respective services. From defending courts-martial to providing advice on adverse administrative matters to offering wills, drafting trusts and performing estate planning, the Law Office of Will M. Helixon is a complete personal affairs practice for members of the military and civilians alike" said Will M. Helixon.
Former President of VSR Financial Services, an Overland Park, KS, broker dealer and registered investment adviser, acquired by a publicly traded company in 2016, Jon Stanfield oversees the firm's legal offerings to financial planners and advisors. "We are looking to provide a full spectrum of legal services to the retail-level financial professionals. This addition allows us that opportunity."
The Law Office of Will M. Helixon was established in 2016, and in headquartered in Kansas City, Missouri. It was established to defend members of the military in courts-martial, adverse administrative proceedings and other criminal proceedings. It now handles military matters, family law, business and securities law, and personal affairs.
Media Contact: Mr. Grant Trahant, Phone (913) 839-9762 or (816) 482-9310.
Source: Law Office of Will M. Helixon
Share: