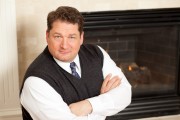 Will M. Helixon forms a modern "Personal Affairs" legal practice, focusing on protecting individuals' freedom, their family & long-term financial security.
Kansas City, MO, February 1, 2016 (Newswire.com) - ​​Will M. Helixon announces the formation of the Law Office of Will M. Helixon, a modern legal practice focusing on soldiers' and civilians' personal affairs, including world-wide court-martial defense, military adverse administrative action defense, Kansas and Texas state felony criminal defense, defending families from the consequences of domestic violence and child abuse, and protecting hard-earned retirement by defending investors' rights.
Will Helixon is a seasoned advocate and litigator with nearly eighteen years of active duty Army service as a judge advocate with duty assignments as trial counsel (prosecutor), senior trial counsel, special victims prosecutor, senior defense counsel, and chief of training for all U.S. Army defense counsel worldwide. Will was also certified as a military judge and currently serves as a Lieutenant Colonel in the U.S. Army Reserves. His expertise as a litigator is why he was recruited in 2014 to serve as corporate counsel for VSR Financial Services, Inc., an Overland Park, KS, a financial services firm with 275 registered representatives across the United States. Jon Stanfield, former Senior Defense Counsel in the U.S. Army, described Will as "a remarkable litigator that makes a difference on every case he works. I have never seen a trial lawyer with such a command of the courtroom."
"a remarkable litigator that makes a difference on every case he works. I have never seen a trial lawyer with such a command of the courtroom."

Jon Stanfield, Former U.S. Army Senior Defense Counsel
After spending 18-months with VSR Financial Services, Will is enthusiastically combining his over 22-years of military and civilian legal experience to represent clients facing threats to the most personal aspect of their lives: their freedom, family and financial future. When asked about the formation of his law office, Helixon said "It is time to take those lessons learned in the Army and corporate world to the next level." Helixon continued, "We consider these unique areas of the law as under the umbrella of a holistic 'personal affairs' practice. Life, liberty and the pursuit of happiness is not a lofty aspiration out of reach by most. It is a way of life that needs defending at all costs, both on the battlefield and in the courtroom. Having done both, we intend to aggressively stand up to those in power, demand justice, and exhort transparency from all -- the military, our government and Wall Street. Those are the guiding principles of the Law Office of Will M. Helixon."
"Soldiers are at the mercy of the U.S. Army when they are facing courts-martial. The same organization that charges them, also appoints the prosecutors and the judges. Even worse, that organization appoints their defense lawyer and the accused soldier must request from the very same organization the appointment of experts for their case. Today marks the end of business as usual" Helixon continued.
"When a client comes to us, they will either be facing the full weight of the United States government or even worse, the rich and powerful financial institutions of Wall Street. We will be tireless in our pursuit of justice, regardless which giant our clients face."
The Law Office of Will M. Helixon will be open for business on February 1, 2016 and will launch its website found at http://www.helixongroup.com/ the same day.
Contact: Cited Reference:
Will M. Helixon, Esq. Jon Stanfield
helixonw@gmail.com (910) 827-3729
(808) 333-7736
Share: