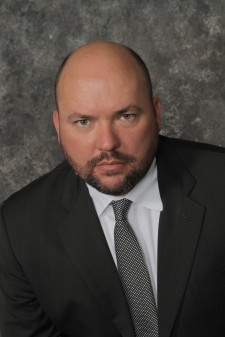 Former JAG Officer Thomas F. Hurley to Lead Civilian Criminal Defense Practice Section
Kansas City, MO, October 4, 2016 (Newswire.com) - The Law Office of Will M. Helixon announced today that former United States Army Judge Advocate Thomas F. Hurley has joined the firm as a partner. Tom will open the Oklahoma office and lead the civilian criminal defense practice section. Currently the court-martial defense firm represents military clients worldwide, and civilian criminal defense clients in Kansas, Missouri, Oklahoma and Texas.
"Tom brings a wealth of experience as one of the top military justice lawyers in the United States Army to our firm" said Will M. Helixon, the firm's founder. "I am honored to have him on our team, and I look for Tom to make an immediate impact for our clients."
A graduate the University Oklahoma College of Law, Tom has been a proud Oklahoma lawyer for over 20 years. Tom has served as both a prosecutor and defense counsel, and was the Deputy Chief of the U.S. Army Defense Counsel Assistance Program, the organization responsible for training and assisting detailed Army defense counsel worldwide.
Tom has participated in some of the Army's most celebrated cases including being a part of the defense team representing Private First Class Bradley Manning and suspected terrorist al-Nashiri. Private First Class Manning was charged with aiding the enemy and espionage and al-Nashiri was the alleged mastermind of the USS COLE bombing. His military justice background combined with his experience handling complicated, high-profile cases, makes him a natural addition to the firm.
"I could not be more excited to be a part of this team. I have known Will as a friend for years, and look forward to vindicating the rights of our clients in courts worldwide," said Thomas Hurley.
The Law Office of Will M. Helixon is a personal affairs legal practice focusing on military law, court-martial defense, civilian criminal defense, and the legal consequences associated with domestic and family violence. Its members have handled multiple complex and high-profile cases in their over 43 years of combined experience.
Source: Law Office of Will M. Helixon
Share: